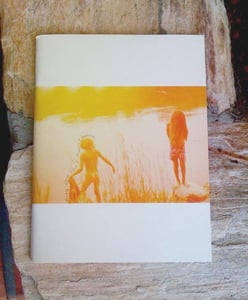 $

22.00
The fifth issue explores how Hunter-Gatherer societies live in accordance with Nature and ephemeral elements.
Contributors: Hisham Bharoocha, Mark Borthwick, Brian Chippendale, John Giorno, Fritz Haeg, Jungil Hong, Baptiste Ibar, Mateo López, Papabubble, Rosario López Parra, Thiago Rocha Pitta, Cristina Rodriguez, Dana Schutz, Su-mei Tse, and Grigoris Tsolakis.
Limited Edition ~ 500 signed and numbered with individually handwritten title, cover by Mark Borthwick.