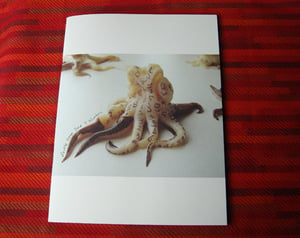 $

22.00
The fourth issue explores the ways in which Numbers influence us as value systems such as time, distance, temperature, size, money, population, and religion."
Contributors include: Vito Acconci, Cory Arcangel, Hisham Bharoocha, James Burke, Crystal Understanding, Shilpa Gupta, Jennifer Wen Ma, Yoko Ono, Cristina Rodriguez, Fiona Ryan, Max Schumann, Mika Tajima, and Joël Tettamanti.
Limited Edition ~ 500 signed and numbered with individually handwritten title.
*includes a sampler CD from Crystal Understanding.